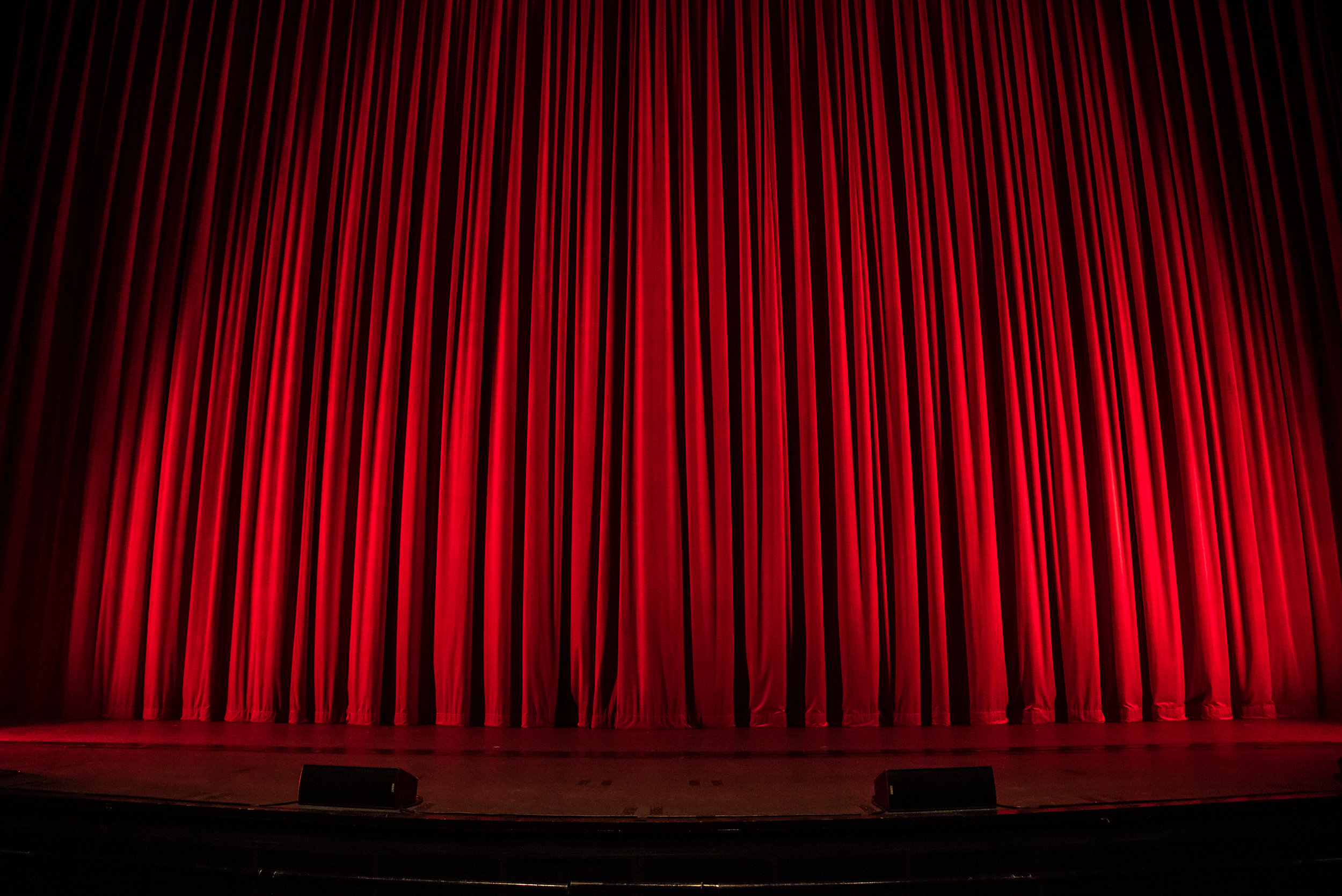 Born in Columbus, Ohio, Michelle moved to Minnesota at an early age and soon left her Ohio twang behind in Buckeye country. Glued to the television she studied Carol Burnett and Lucille Ball with great hopes of performing comedy someday. Instead, she launched into music playing the trumpet from the 4th grade on performing in The Cotton Bowl parade, the NFC halftime show in front of a live TV audience in Cowboy Stadium, and in The Rose Bowl parade, in Pasadena California. It was not until her senior year in high school she finally realized her dream of performing on stage when she was cast in Once Upon Mattress, ironically the show that started Carol Burnett's career. Michelle graduated from the University of Minnesota with a theatre degree and went on to perform in professional theatres in the Twin Cities, Chicago, New York, Atlanta and Los Angeles. Classically trained in theatre, her comedic ability led her to improvisational theatre where she flourished performing live improvisation and sketch comedy with groups such as TheatreSportz, ComedySportz and Dudley Rigg's Brave New Workshop. Michelle began her on camera career landing many television commercials and corporate industrials until eventually her skills led her to the big screen where she made her first feature film appearance in the iconic Coen Brother's film, Fargo. Her hilarious portrayal of an escort playing opposite of Steve Buscemi opened the doors to other films such as My Best Friend's Wedding, Drop Dead Gorgeous, Thin Ice, Factotum, Into Temptation and many others. In Los Angeles, Michelle performed with other Minnesota natives in the original play, Cabin Pressure at the Hudson Theatre and the Tamarind Theatre and most recently the LA Weekly Award nominated show, The Bad Seed. Michelle has enjoyed a successful career as a voiceover artist for national, regional and local television commercials, radio spots and industrials. Her warm and engaging voice can be heard on a series of national Purina Dog Chow television commercials.
This wealth of experience led Michelle to her role as assistant casting director at LBC in Minneapolis. Aiding in searches for films such as Disney's Sky High, Kicking and Screaming, It's Complicated, Superbad, Extremely Loud and Incredibly Close, Stick It, Bad News Bears, Alexander and the Terrible, Horrible, No Good, Very Bad Day, Ice Princess, Zathura and more gave her a front seat to the process of casting. Michelle offered her first on-camera class in 2004 and now has become one of the most sought after instructors in the Twin Cities. Her unique position of working as a professional actor lends to a legitimacy as she mentors her students to perfecting the art of acting for the camera. Her talent for teaching has led to other institutions seeking her employment such as the Guthrie Theater, Hennepin Theatre Trust, Augsburg College and Concordia University, General Mills, and Medtronic.
As writer and director, Michelle served as an episodic producer for the nationally syndicated home improvement show, Passport To Design. She has written and performed in corporate entertainment shows for clients such as Pillsbury, Mrs. Meyers, American Express, Cargill, General Mills, and Schwan's. As a filmmaker, Michelle just completed her ninth feature film with students from her On Camera Classes speaking to her passion and unwavering commitment to the creative world.
Michelle is a proud member of professional acting unions, SAG-AFTRA and AEA.